Harness The Earth's Energy While You Sleep
Cutting-edge Earthing Technology for the Maximum Grounding Experience



Used By 15,000+ People Across The UK

"Just want to say thank you Rowland Earthing for making me aware about the benefits of Earthing. I am sleeping better than I ever have before, Im experiencing deeper sleep and I dont wake up in the night anymore. Im guessing this is the effect of increased REM sleep that you talk about? Anyway, thank you and to anyone whos considering giving it a try, I couldnt recommend enough."
"This sheet was given to me by a kind friend. I was sceptical about it & certainly don't understand the science behind it but my sleep has improved beyond recognition! For as long as I can remember I have suffered from insomnia/broken nights, but now I sleep for 7 hours on average, last night it was NINE hours! I have rheumatoid arthritis & my joints don't seem so inflamed either Absolutely delighted with my earthing sheet. "

"I had major surgery to my Bowel in August 2019 & I got this to try to aid my recovery. I wanted to write a review based on inflammation as I have been working on keeping levels down in my body for about a year. Whilst in hospital my CRP/inflammation was through the roof. I had a set of bloods in the September and the levels where very low (0.5), I had another set of bloods last week (feb 20) and my GP has just advised that my inflammation markers are now undetectable! This sheet is AMAZING! I also have a stronger immune system and don't catch so many viruses. Everyone needs one! 5 stars from me! "

"Absolutely love the Rowland Earthing sheet. Been using it for a few months now and my sleep has improved radically. I wake up earlier and feel fresher than ever. I have to admit, I dont understand the science that well, but one thing I do know is that my body certainly likes it! Thanks."
"Having never heard of earthing sheets until just recently, I was intrigued and started to investigate. I chose this sheet due to all the five star feedback comments, and I've been very impressed so far. After a week I'm feeling better, sleeping really well (out like a light every night and no longer waking through the night) I've more energy, feel happier, peaceful, and although I don't know what's going on internally, I can feel my system/body is improving. I'm DELIGHTED."

"Really happy with Rowland's Earthing sheet. No problem fitting to our King size bed."

Many are unaware that the Earth's surface is covered by a blanket of electrons, which may act as one of nature's most powerful antioxidants and anti-inflammatories. Every time we come into contact with the Earth's surface, we are able to absorb these electrons through our skin through a process called grounding, or Earthing.

Grounding during sleep provides the body with multiple hours of these free electrons, at a time where the body undergoes the most healing and regeneration.
Our Commitment To Building A Positive Future
We are driven to make a positive impact on the planet. Rowland Earthing not only aims to provide high quality Earthing Sheets, but also supports projects that we feel are of great importance to the future of our planet.


We donate 1% of our sales to Farmers Footprint, helping to rebuild our soil and reverse climate change.

We plant 1 tree for every product sold, helping to restore wildlife habitats and naturally sequester CO2.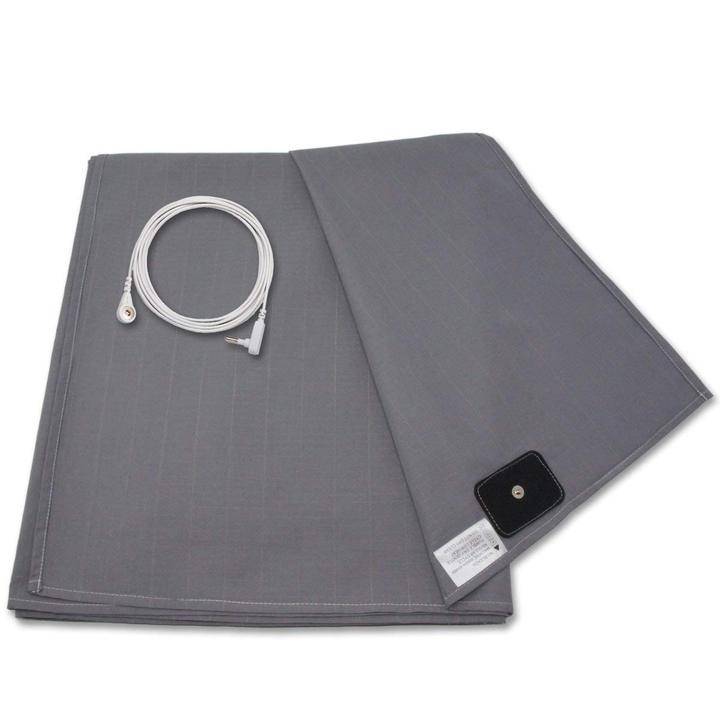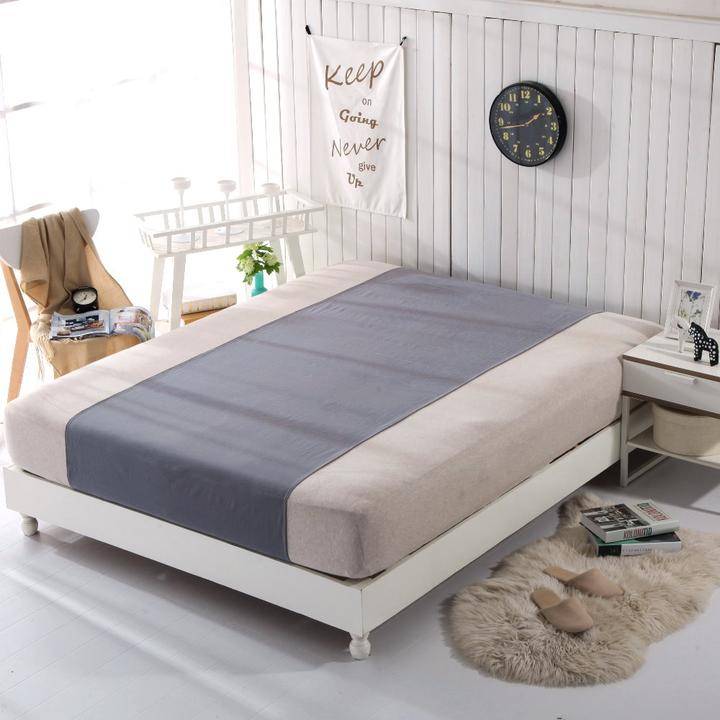 Cutting-edge Earthing Technology
The Rowland Earthing Sheet uses highly conductive materials such as pure silver and copper combined with innovative Earthing technology to transfer free electrons straight from the Earth to you.
The sheet simply acts as an extension cord, bringing the Earth's energy inside and allowing you to stay grounded while you sleep.